Introducing the S-panel by Sellerie Butet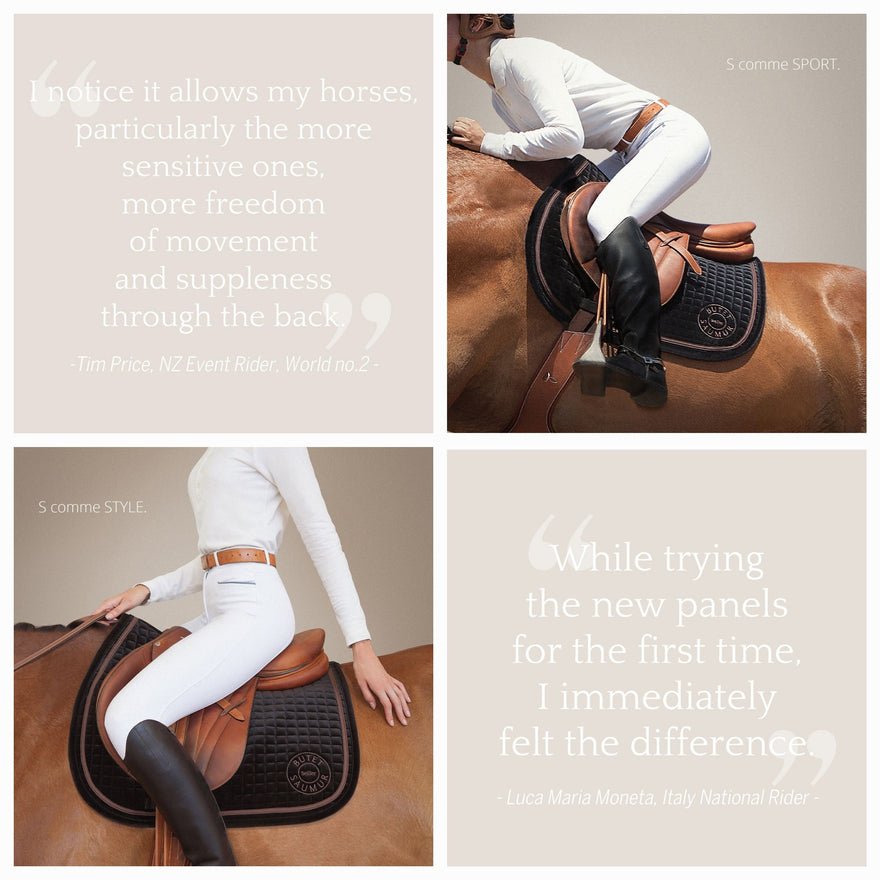 With lower density, the S-panels are ideal for shock absorption and will evenly distribute the rider's weight evenly across the horse's back.
It's soft touch offers comfort and optimal cushioning, not only for both the horse but also for the rider. The panels become more dynamic and the interaction between the horse and rider becomes more precise. 
The S-panel is offered as an option on all foam panel Butet saddles.  
"The first sensation I experienced with the new panels was flexibility. It's like a chain reaction - more flexibility means greater comfort." 
  Patrice Delaveau
---